Map
---
Map Park
Click on the image to see the entire map.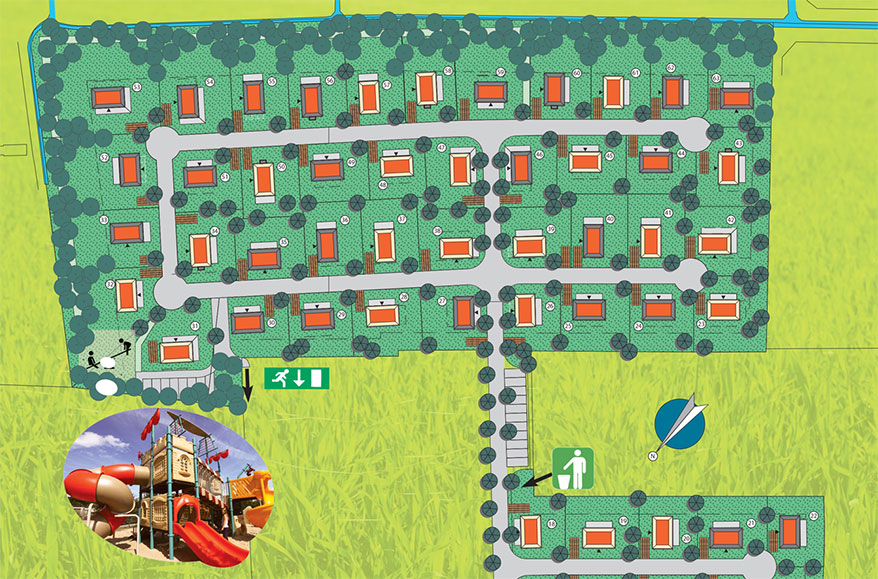 Is this your first visit to our park? Then we would like to give you an idea of the characteristics of our park to you. In general our park consists of an oasis of tranquility. Even when we are fully booked, you can still hear the birds singing. Are you traveling with children? We will gladly place you in the "children's corner". These are the house number 29, 30, 31, 32, 33, 34, 35 and 36. Between bungalow 31 and 32 is the playground. All the above bungalow numbers are also furnished with stair gates. Would you prefer to stay in a quieter place (with your baby)? Then we also have bungalow 44 and 45 with stair gates. For those who prefer to spend their stay more privately, the following house numbers are ideal: 13, 22, 23, 42, 43, 52, 53, 55, 61, 62 and 63. You can book one of these bungalows with preference(+ € 25.00). This way you are assured that you will spend your stay in this specific bungalow.
Map Bungalow
Click on the image to see the entire maps.